We at Park Lodge provide holistic care, not only taking care of the physical needs of our residents but make sure all other human facets are covered as well.  Park Lodge Care Home specialized in a multitude of medical cases including end of life care, mental and physical disabilities and complex cases.  For more information on this please contact our nursing facility directly.
Park lodge is located in the heart of Roundhay and surrounded by beautiful scenery, including Roundhay Park and Soldiers Field.  The facility includes 40 beds with en-suit bathrooms
Park Lodge Care Home, and the staff, are experienced in taking on a variety of complex needs when it comes to caring for the residents.  Staff are qualified to the highest levels and a full training compliance structure is in place with regular in house training sessions as well as external classes and courses being encouraged for all staff.
Park Lodge provides activities that respond to each individual patient and their needs, providing both group care and one-to-one care based on the requirements, which cater to both mental and physical health.
Some examples of these activities are weekly chair exercise, a reminiscence museum and musical therapy.
Reminiscence on Fridays:
uses the aid of the weekly Sparkle, the Park Lodge reminiscence paper. We have stimulated some of the dementia residents to recall the things they have done in the past or remember people, places and events that are the featured topics on the paper.
Chair exercises:
are being conducted on Tuesdays by a PE instructor who has prepared a special chair aerobics for the residents. These exercises are being performed while the residents are in comfortable chairs and mainly getting hands and legs working.
The use of music:
is used to recall past memories. Musical bingo on Saturdays and a musical quiz at least once a week are also a much enjoyed activity. In addition to the musical quizzes there are sing-a-longs as a form of music therapy.
The residents have expressed their pleasure with most of the activities that we have organized for them for they have been asked for their preferences and suggestions during the planning of these activities especially with the trips.
Keep up to date on our news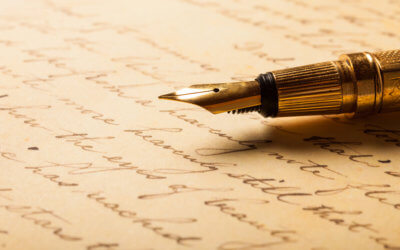 Our resident writing group has written this on being a grandparent. Being a Grandparent Excitement at the news a grandchild's on the way And you count the months down towards the special day You can't wait to meet and hold them in your arms On hearing your voice,...
read more